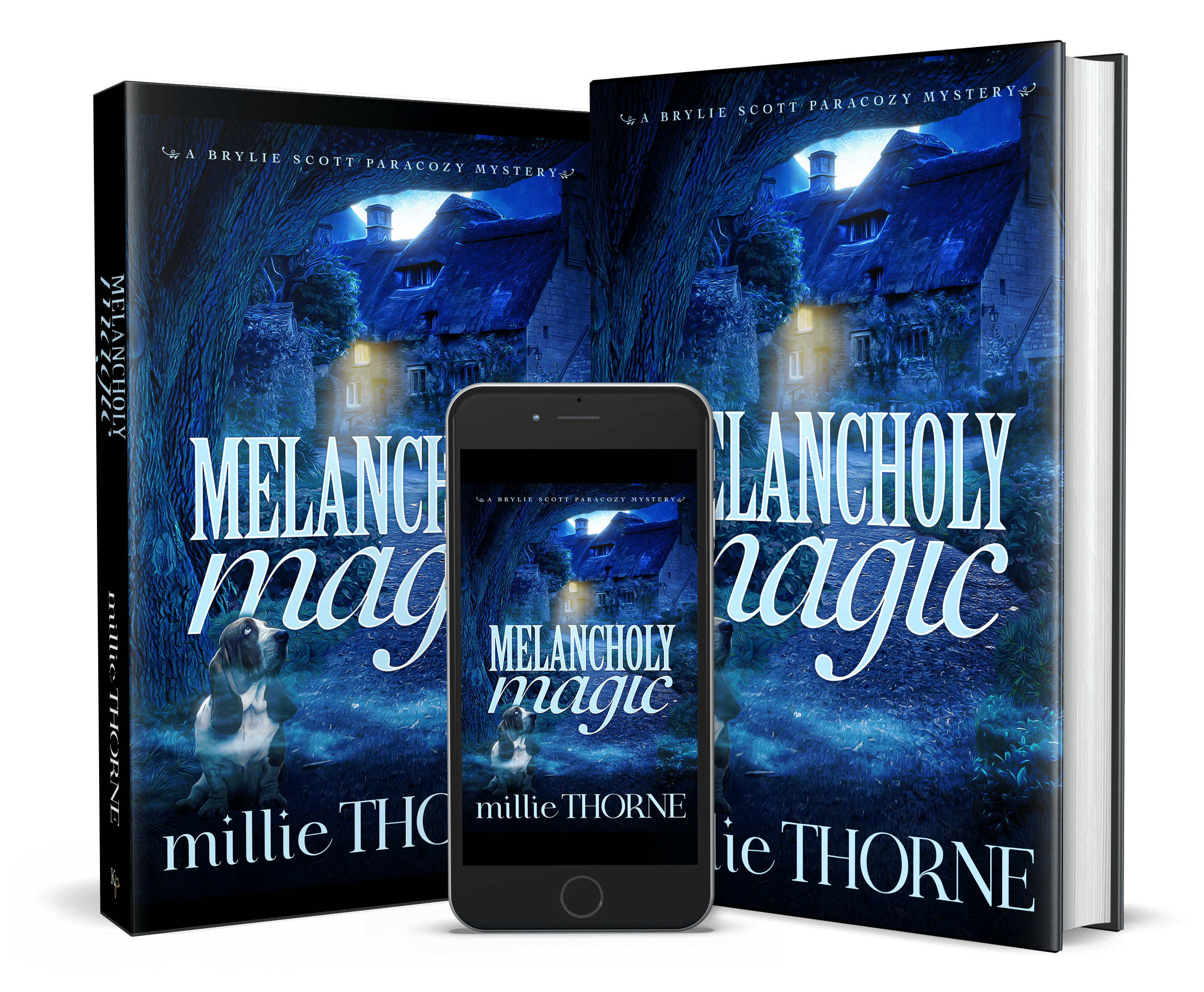 MELANCHOLY MAGIC
A Paranormal Cozy Mystery
Brylie's house won't stop crying…and that's not even the strangest thing she's discovered about Reverie Springs.
AVAILABLE FOR FREE IN KINDLE UNLIMITED


Brylie Scott hadn't planned to move to a small town in the middle of nowhere, but when she loses her father, her job, and her home in one blow, her plans take a turn for the unexpected. Suddenly, she's the owner of a dilapidated house with some serious—and illogical—plumbing issues, the manager of a small-town hardware store dying a slow death on Main Street, and the caretaker of a great-aunt she hadn't known existed. The one who claims to be a witch.
Before her aunt can say Welcome to Reverie Springs—don't mind the hexes, Brylie and her faithful Basset hound figure out that her newfound family isn't the only thing they need to worry about. From an uninvited nighttime visitor to a possible haunting, the cranky chef she can't keep her eyes off to the truth about what happened to her great-aunt's business partner—the mysteries keep coming. And when Brylie's witchy sensitivities tell her there's something shady going on that has nothing to do with the sugar maples standing like sentinels around her new home, she's going to have to dig deep into the mysteries of the town, the business, and her house or risk being buried underneath them.
The people of Reverie Springs are about to find out that Brylie Scott might just be the most troublesome sort of witch—a human lie detector living in a town filled with secrets.